Welcome
COMPLETE SETUP
& RENTALS
"WE CAN DO IT FOR YOU"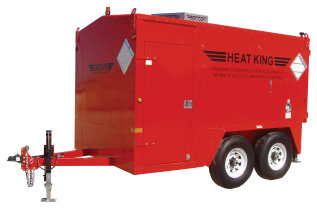 Let our TEAM of trained professionals provide a "TURNKEY" solution that will guarantee a cost effective installation and operation of the equipment.
THE ORIGINAL WINTER HEAT PROVIDER
HOT LINE
416.736.0981
24 Hour Job Monitoring Available
INSTALLATIONS
JOB MONITORING
AUTHORIZED DEALER
CONTACT US FOR A FREE ON SITE EVALUATION
email:
email:
SALES
416.736.0981
Ground
THAWING

Concrete
CURING

GROUND THAWING
"KNOW THE COST BEFORE REMOVING THE FROST"
Frost Buster COMPLETE Service plan includes all the costs associated with Thawing the Ground. From equipment setup to complete tear down, get a set price with a scheduled Time Line that facilitates meeting project deadlines.
REMOVE UP TO ONE FOOT OF FROST PER DAY